Promoting our values is a daily job.

–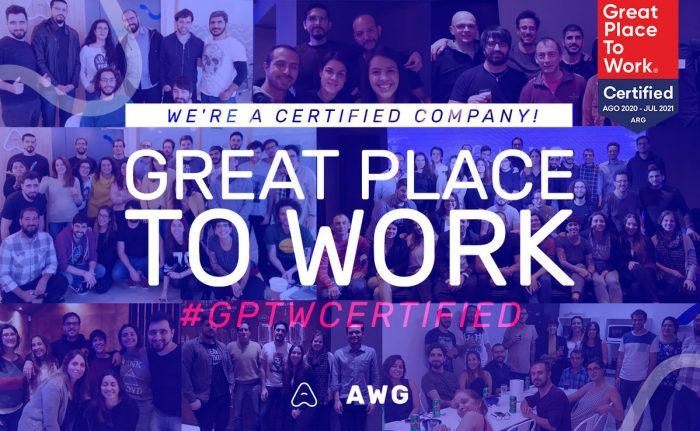 Last September, we were certified by Great Place to Work® Argentina, the global authority. It means that the company meets a range of criteria related to the workplace culture, employee experience, innovation and leadership.
This represents a long journey that we have done since several years ago. For us, it is crucial to strengthen the culture of Avatar World Group (AWG) by allowing our collaborators to develop their competencies. The certification was an incredible opportunity to get significant insights to develop our processes.
Our Chief of Staff, Johanna Pileci, shares with us some thoughts about it:
"I always say that each person who passes through AWG lives their own experience within the company, but my goal every day is for that experience to be the best!
Obtaining the Great Place To Work Certification was not only a recognition of the organizational culture that we have, but an impetus to continue building a great place to work.

Promoting our values ​​is a daily job that all team members take into account when making decisions. We did a lot, but we are always looking for more!"
We are convinced that there is no other way than the guidance of our values and priorities in everyday work, plus the empowerment of our collaborators, and the seek of impact in the business ecosystem. Avatar World Group is committed to achieve it, and we work for that!
You can also read:

Follow us >