The emergence of Cloud Gaming is a true revolution for the industry

–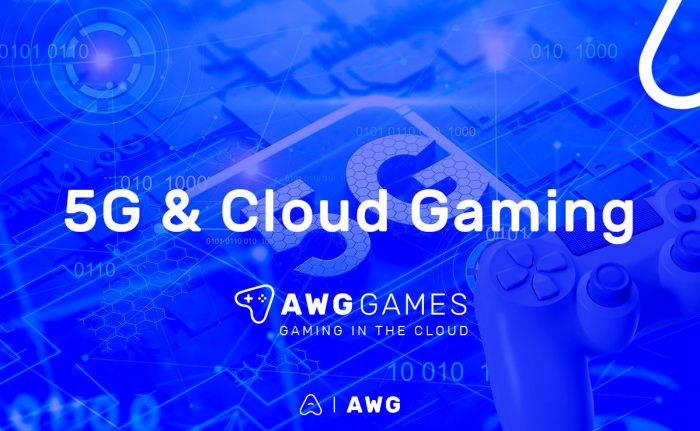 Smart cities, autonomous vehicles, telemedicine, smart clothing, real-time health monitoring, full industry automation, virtual and augmented reality, and 100 per cent connected homes. It is not a science fiction story. They are just some of the things that come from the hand of 5G. Today it seems impossible to live without a cell phone or connected at all times, and sometimes we lose sight of that, just a while ago, it seemed like an achievement to be able to call long distance through a public telephone. And now we have a glimpse of self-driving cars.

But 5G promises much more than a different type of connection. It is a new way of relating to technology and the devices that already exist around us. The transformation will be so great in the coming years that there are not a few who affirm that, ahead, there is a momentous change such as the arrival of the internet.

One of the industries that will be revolutionized and that has a transformation ahead is gaming, which, although it lives in constant change, faces a great challenge because 5G will make it possible to make the cloud a protagonist also in video games, eliminating the limitations of the equipment. The emergence of Cloud Gaming is a true revolution for the industry. We have the possibility of consuming high-quality games on our smartphone, notebook or television, eliminating the need for constant updating and avoiding processing and storage limitations. It is that the deployment of fifth-generation connectivity achieves benefits similar to those achieved today with a fibre optic but wireless network. That is why we say that Cloud Gaming and 5G go hand in hand.

The 5G network has three features that differentiate it from its predecessor and are key for the gaming industry: higher speed (up to 100 times more), lower latency (below 5 milliseconds versus 100 milliseconds of 4G) and more connections simultaneously (hundreds of thousands per square kilometre). It is that unlike what happens with other streaming services, such as the reproduction of audiovisual content, video games require another dynamic. The game is not something prerecorded but happens in real time and each time you press the command, and you must respond without delay. Reducing latency, then, becomes the key to what's to come.

The emergence of Cloud Gaming and the expansion of 5G in the video game scene also has a potential for inclusion by democratizing access to the gaming universe, as it will allow the incorporation of a new audience. What lies ahead is a process very similar to that experienced in the audiovisual industry with the Netflix subscription model. Through teleoperators or through direct services, the consumer will pay a subscription and will be able to access a catalogue of quality games without the need for large investments, be it a console or a PC gamer and each of the games. Most of the processes are carried out in the cloud, and it only requires a device with basic features and a gamepad to improve the gaming experience.

AWG is offering a top-notch and fully customized Cloud Gaming solution to Telcos and ISPs in Latam and Africa. The technology implemented in our solution overperforms the competition in terms of cost and performance, meanwhile, our content acquisition team is looking for the newest and coolest titles around the world.


By Singularis & AWG.

You can also read:

Follow us >