We are extending our offer of quality content for kids all over Latin America.

–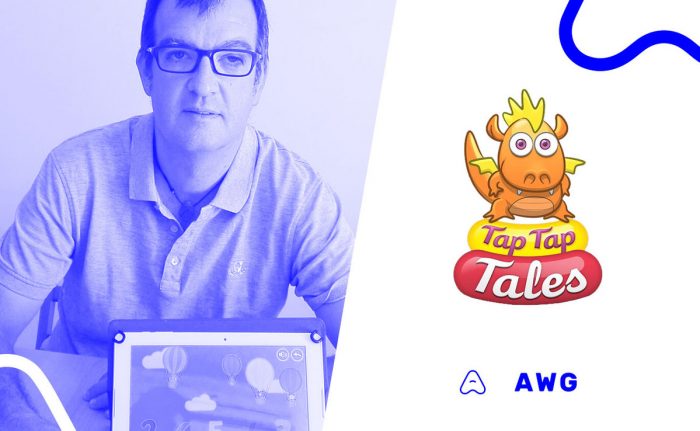 We are very proud of all the connections that we have done over the years. The partnership with Tap Tap Tales is one of them. With this alliance, we are extending the offer of quality content for kids all over Latin America. On this opportunity, we talk with Xavier Prats, the founder of the company, to learn more about the Apps.
Tap Tap Tales offers educational content and constitutes a tool for parents and educators.Their main goal is to offer a recognizable and trusted environment for the children, along with their favourite characters. 

Xavi Prats, who is an expert in commercial management and marketing, shares with us his thoughts in this interview.

What led you to create Tap Tap Tales?

Tap Tap Tales was born from the need to adapt to technological changes in the market. My beginnings in the children's video game market date back to 1995 when I marketed children's video games in CD-ROM format, but it was from 2011 that the irruption of Tablets and Smartphones in the segment began to be stronger, and the Computer with CD-ROM started to show a residual impact. After a first testing project, we decided to create Tap Tap Tales to develop and publish children's Apps.

Why did you decide to focus on the children's audience?

Our experience of more than 20 years in children's multimedia content, and our enthusiasm to make them  and their parents happy with fun Apps to play and learn, are the reasons to continue developing for children. We always pursue the goal of making Apps that involve them, looking for their favourite characters, and  offer the maximum added value to the content.

What is the added value that you bring to the users?

The main value that our Apps provide is the ability to get the children to have fun with educational content. We look for a way to make our Apps very attractive and arouse their interest and for this we use well-known licenses such as Hello Kitty, Cleo and Cuquín, 44 Cats, etc. But the most important thing is to retain their interest, and this is only possible if the content is of quality and you get a child to have fun doing an addition or learning to write. Prior to developing an App, we do an immersion work on the character so that the child really identifies it as he knows it from TV or books. We generate a story so, the child enjoys an immersive experience in the game. We do not offer simple random games, but we give them a meaning and an argument to ensure that the child has a goal to meet while using the App. It should also be noted that all our Apps comply with the safety and protection regulations of the minor and this makes parents trust us.

Do you think that the pandemic, we are experiencing, amplifies the use of applications for children?

Children play mainly when they are at home, so during the pandemic the use of apps and the consumption of digital content has increased considerably. Unlike previous generations in which children mainly consumed TV, now they have a wide range of content and the ability to manage it, so the consumption of apps for children has increased notably.

What do you think the partnership with AWG in LATAM brings to Tap Tap Tales?


As publishers, we consider it crucial to have a network of local distributors that allow us to have alliances with operators and content platforms. For Tap Tap Tales, AWG's support in Latin America is essential if we want to have the maximum presence in all territories.
B2B relationships require a lot of monitoring and daily work if we want them to work, and for this we need partners like AWG, who take care of our product in a market that they know perfectly.This is a guarantee for our content.


You can also read:

Follow us >