Gabriel Provitina is in charge of customer care to make sure all our partners have an excellent experience.

–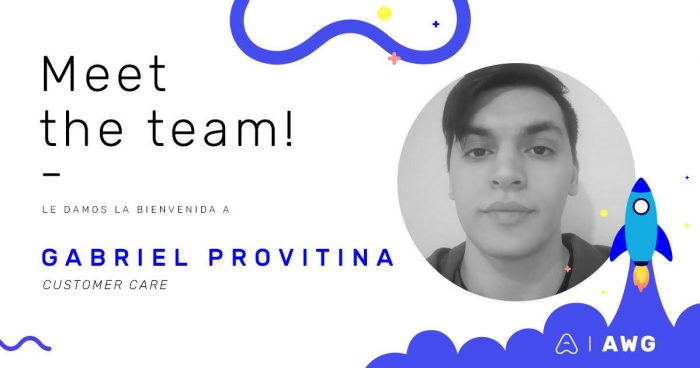 Meet Luis Gabriel Provitina he is one of the newest additions to the AWG team.⁣⁣
In his career, he has performed as a Business Intelligence Analyst for Groupon Peixe, taking charge of the assembly of reports in one of the three verticals of the company, as well as automating processes for loading information and generating reports, as well as executing new supplier registration processes.
Gabriel has tertiary training in programming oriented to consulting or Business Intelligence. Vertical towards which it aims to grow within AWG.
Gabriel Provitina in AWG
At Avatar World Group, Gabriel comes to relieve all account managers of their customer care tasks, centralizing and regularizing them, as well as taking care of our partners, clients, and end consumers to make sure they have an excellent experience.
About Avatar World Group:
Avatar World Group (AWG) is a company that develops technology to monetize digital content and services. We're active since the years 2004 and our purpose is to create value through long term human connections.
We really believe that technologies help us create efficient businesses, but understanding what people do with technology is our main challenge to continue adding value over time. #StayRelevant
You can also read:

Follow us >