We started new operations in Germany on May 2020!

–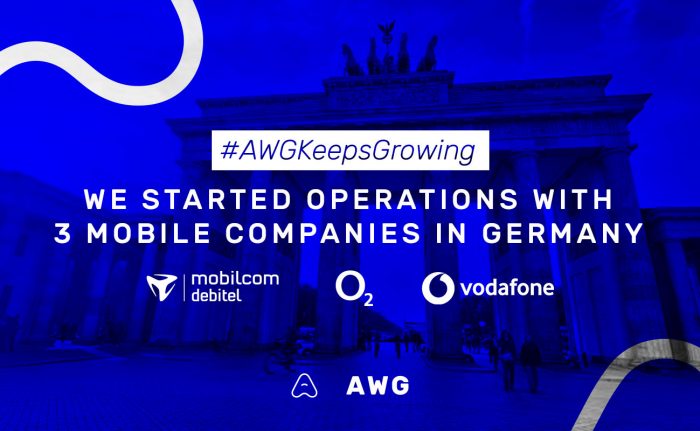 In May 2020, we started mobile operations with three telecommunications companies in Germany.
The three mobile enterprises that are now partners of AWG in this European country are O2, Vodafone, and Mobilcom Debitel.
OPERATIONS IN GERMANY AND AROUND THE WORLD
We currently have presence in South America, Asia, Africa, and Europe. There, we offer our mobile and tech solutions to 38 mobile operators, in 24 countries, and in six different languages.
Furthermore, we have local entities in a total of 14 nations around the globe.
Those are Argentina, Uruguay, Brazil, Peru, Paraguay, Bolivia, Venezuela, Guatemala, Republica Dominicana, Panama, Mexico, El Salvador, South Africa, and Mauritius.
We also have local offices in South America, Central America, and Africa, to be near our clients and cover all possible time zones. Our headquarters are located in Argentina, Uruguay, Brazil, Guatemala, and South Africa.
Through our Carrier Billing solutions, we provide an online payment technology that allows users to make purchases, by charging the amount to their monthly mobile bill or prepaid SIM card.
Moreover, as a gateway to Telecom Operator's billing system, we provide merchants with a flexible, simple, and secure payment technology for digital services, avoiding all intermediate steps and without the need for a banking infrastructure.
You can also read:

Follow us >